ROADY half-yearly summary meeting in 2014 succeeds in holding
Roady holds a summary meeting for first half year with the subject of "definite target, result orientation, implement promotion, performance improve" from July25 to July27, 2014. Managers and Executives from all departments attended the meeting.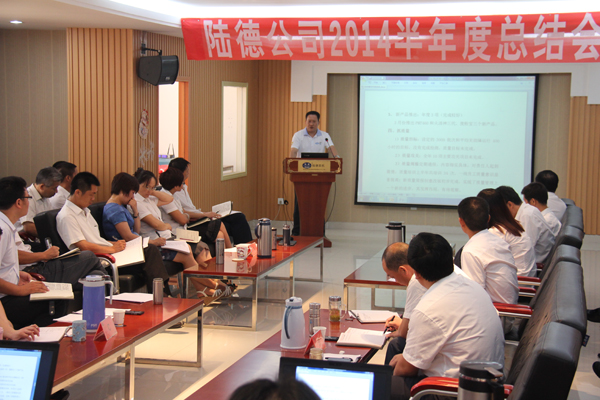 At the beginning of the meeting, thePresident. Mr. Zhang make a summary on first half's cooperation policy and objectives, and pointed out that, firstly we should summarize the first half's business targets completion and make clear the next working emphasis, at the same time, we should increase communication and understanding between all departments.
Mr. Zhang finally emphasis that although the outer market environment become worse on the first half year, we still achieve a better business performance. He really wish all the team members work harder and make more achievements in the second half of 2014.